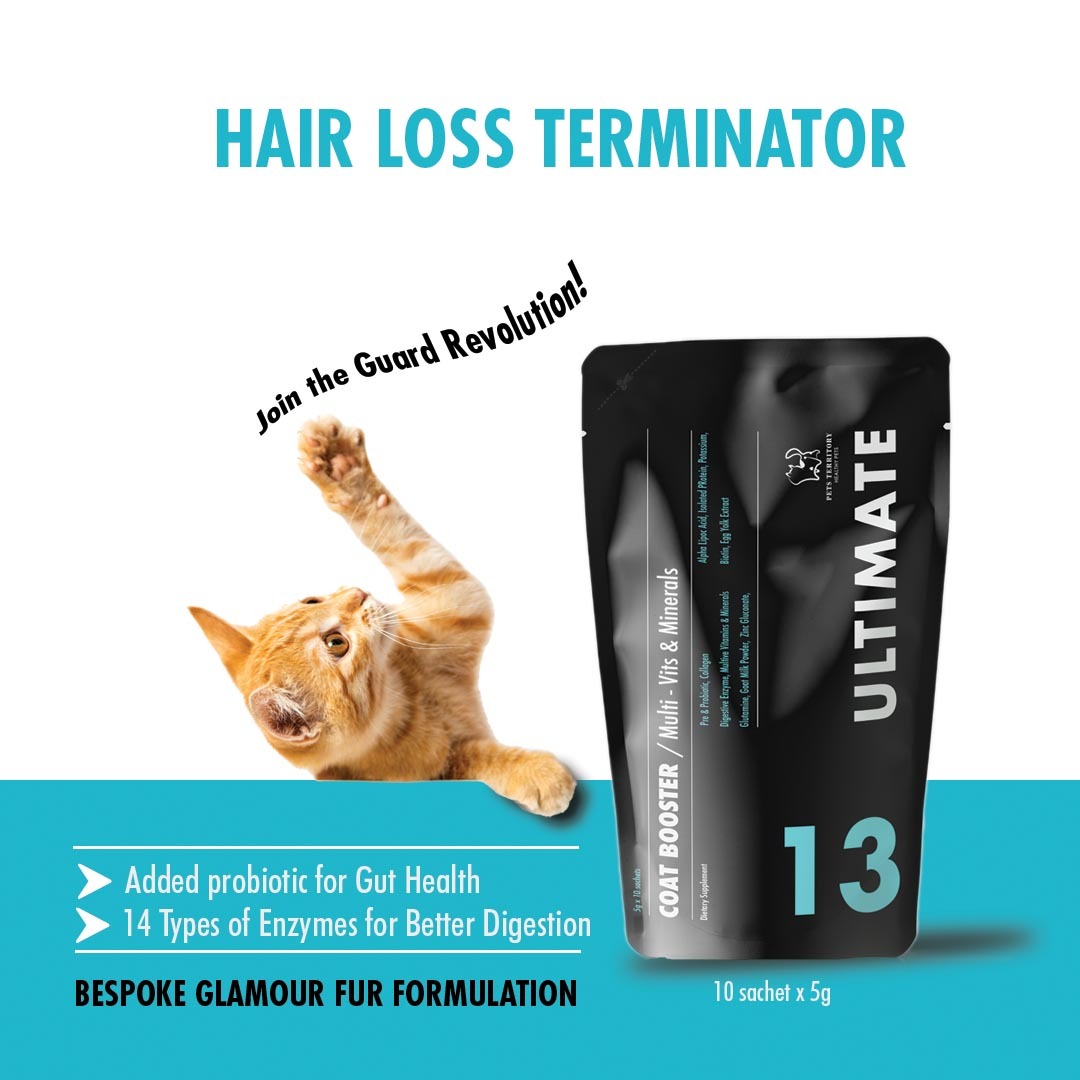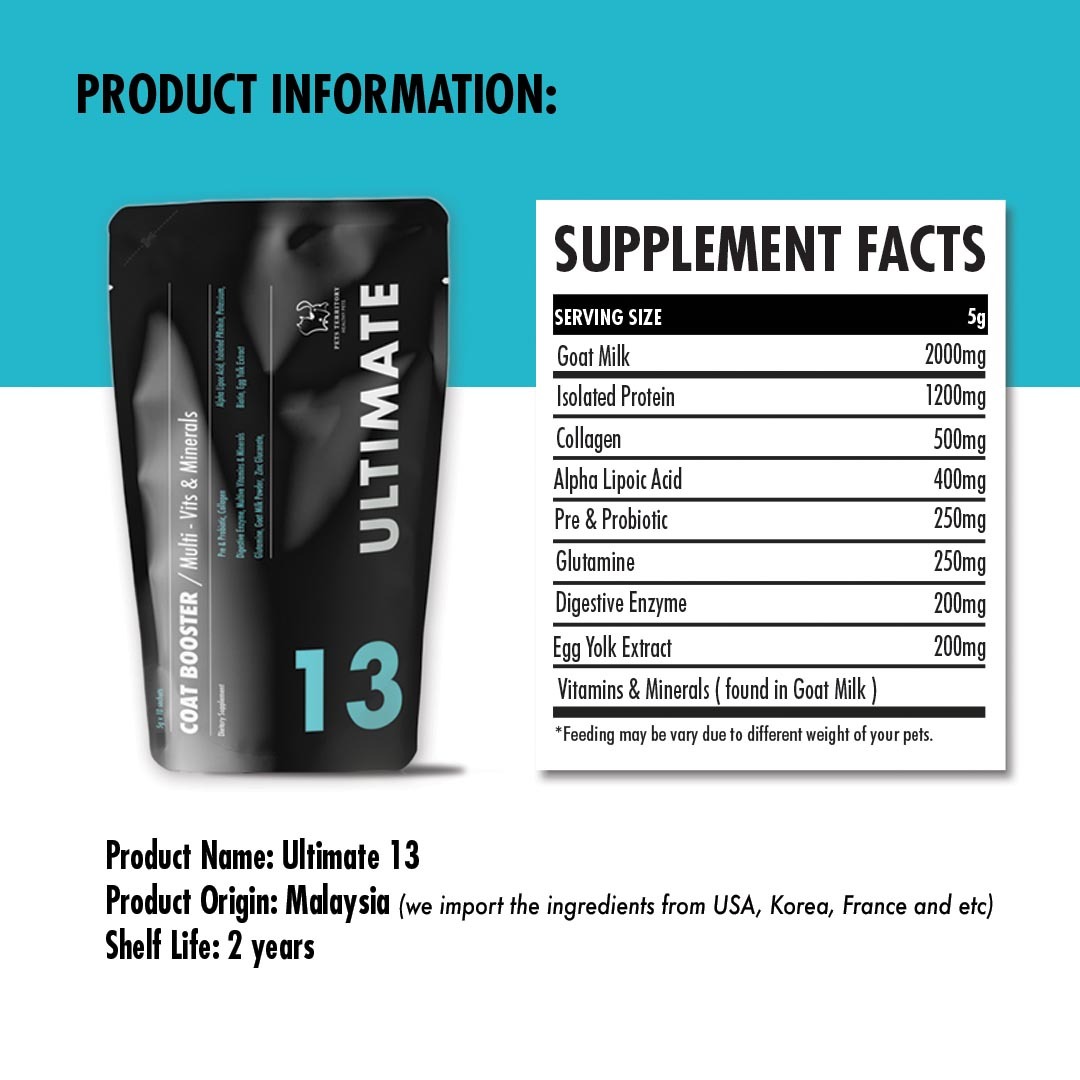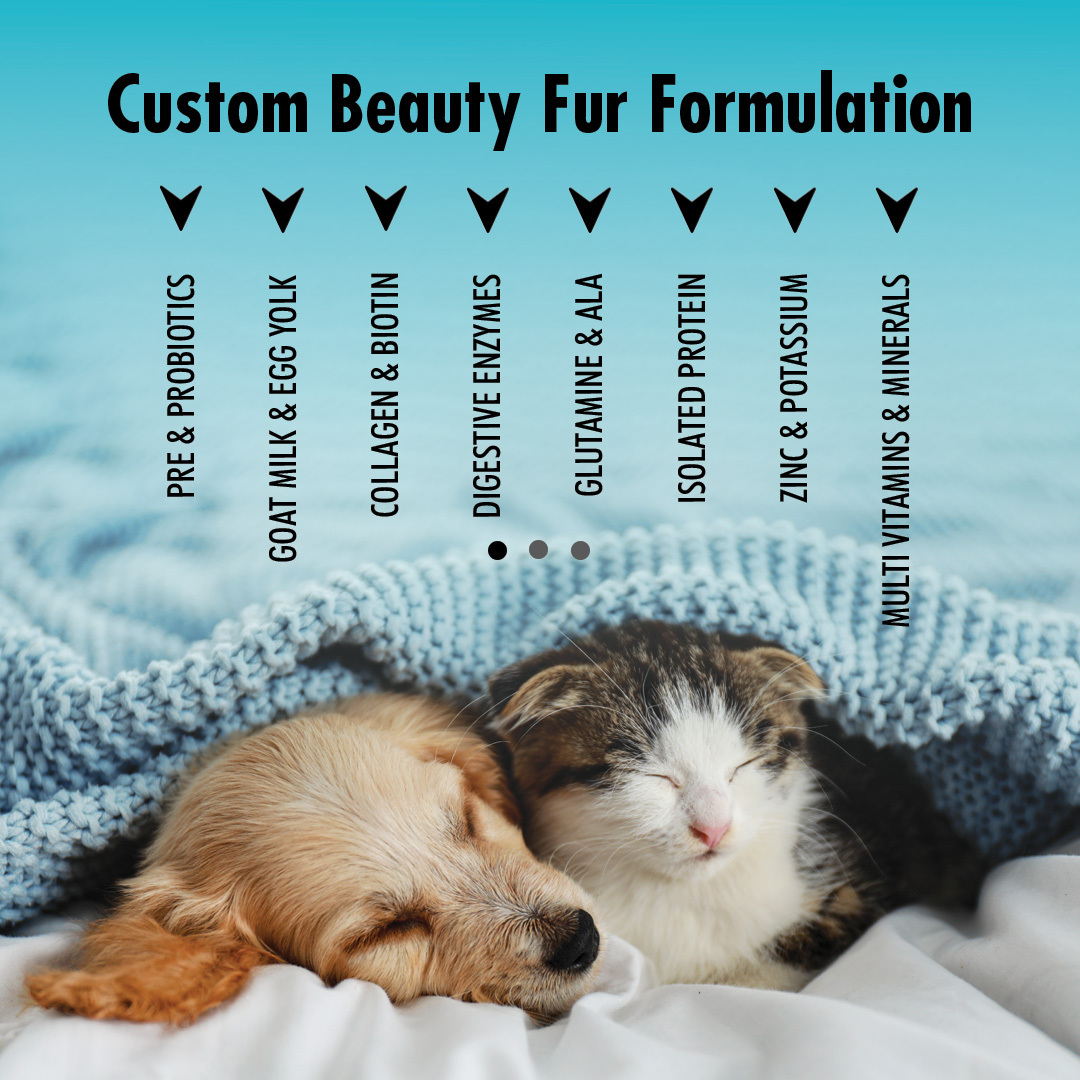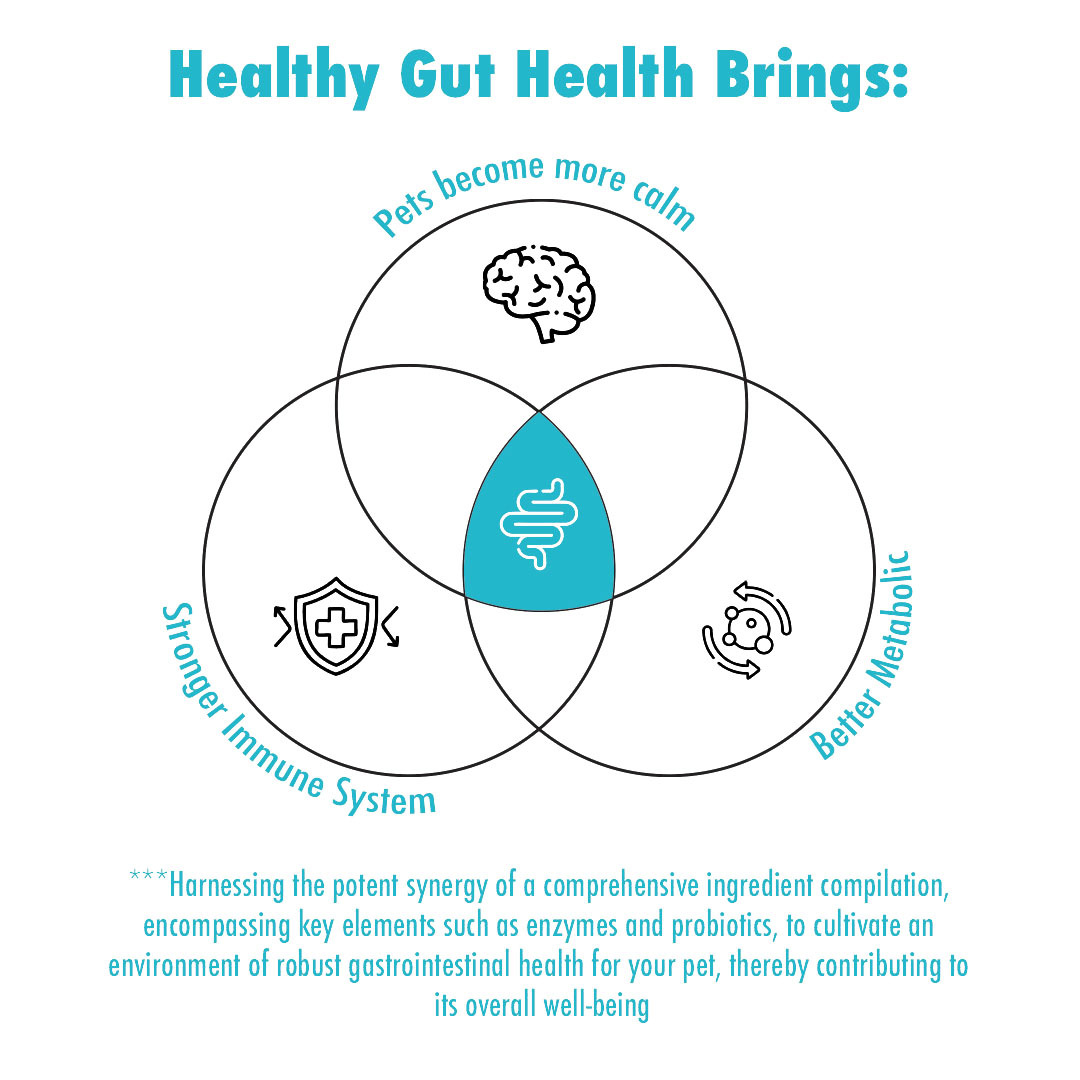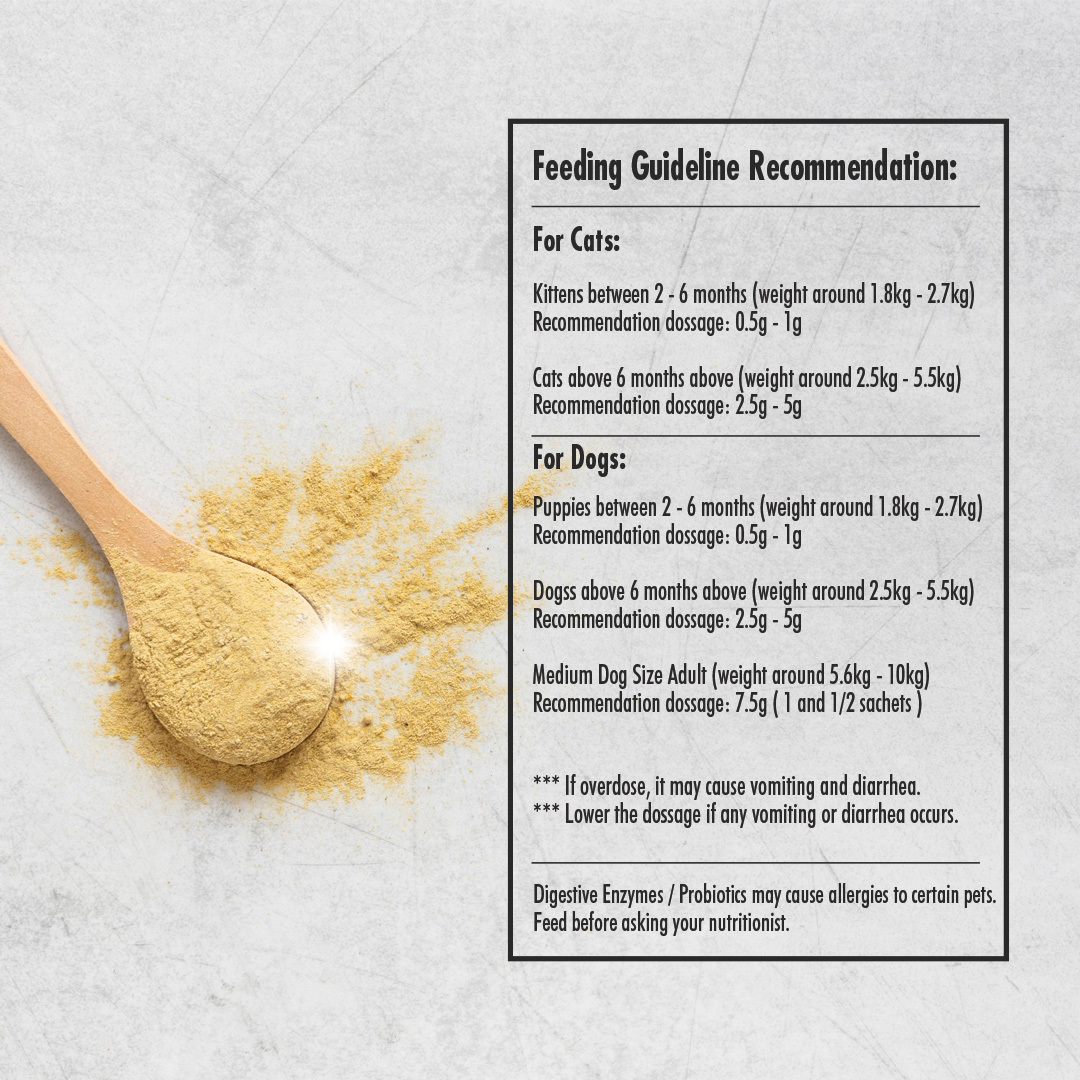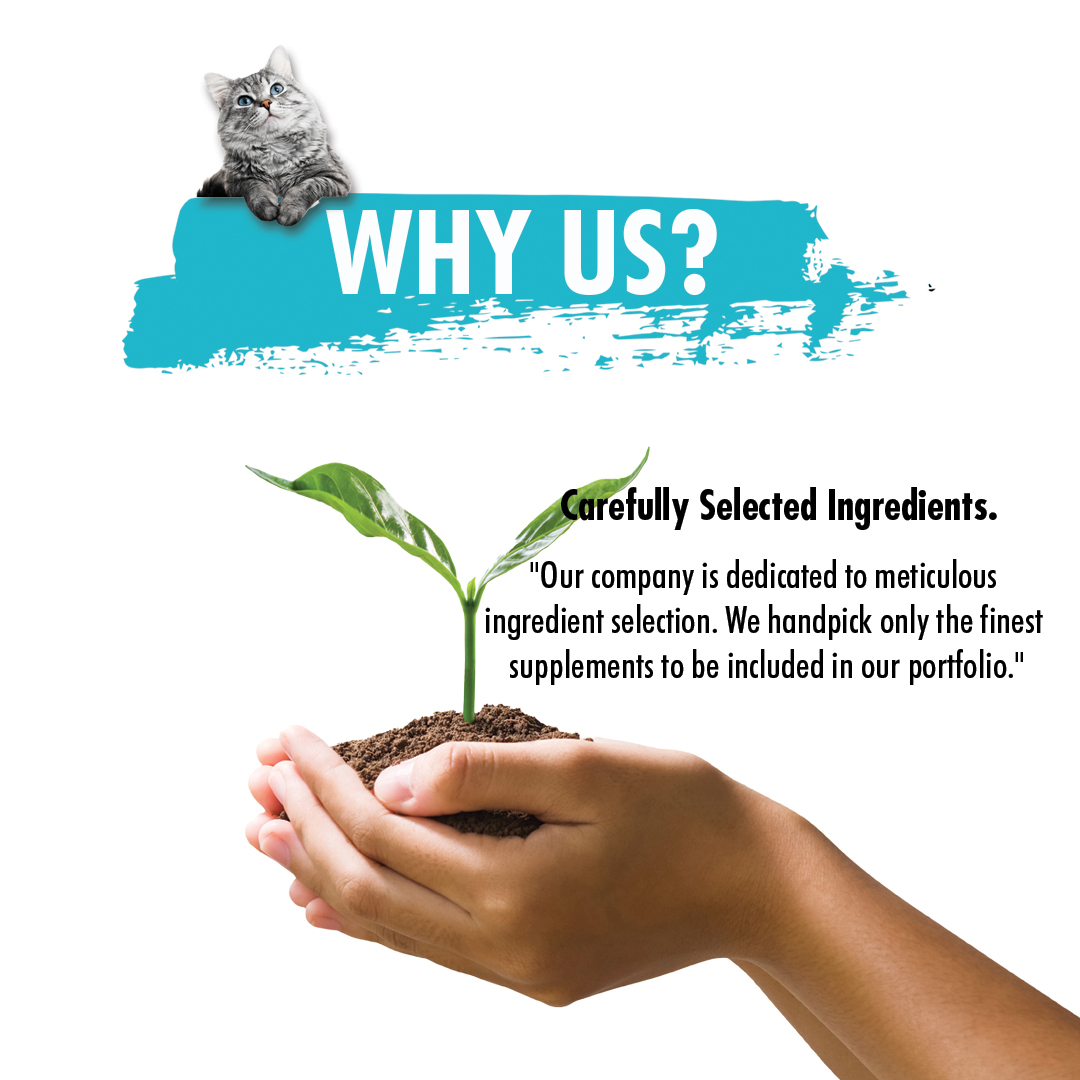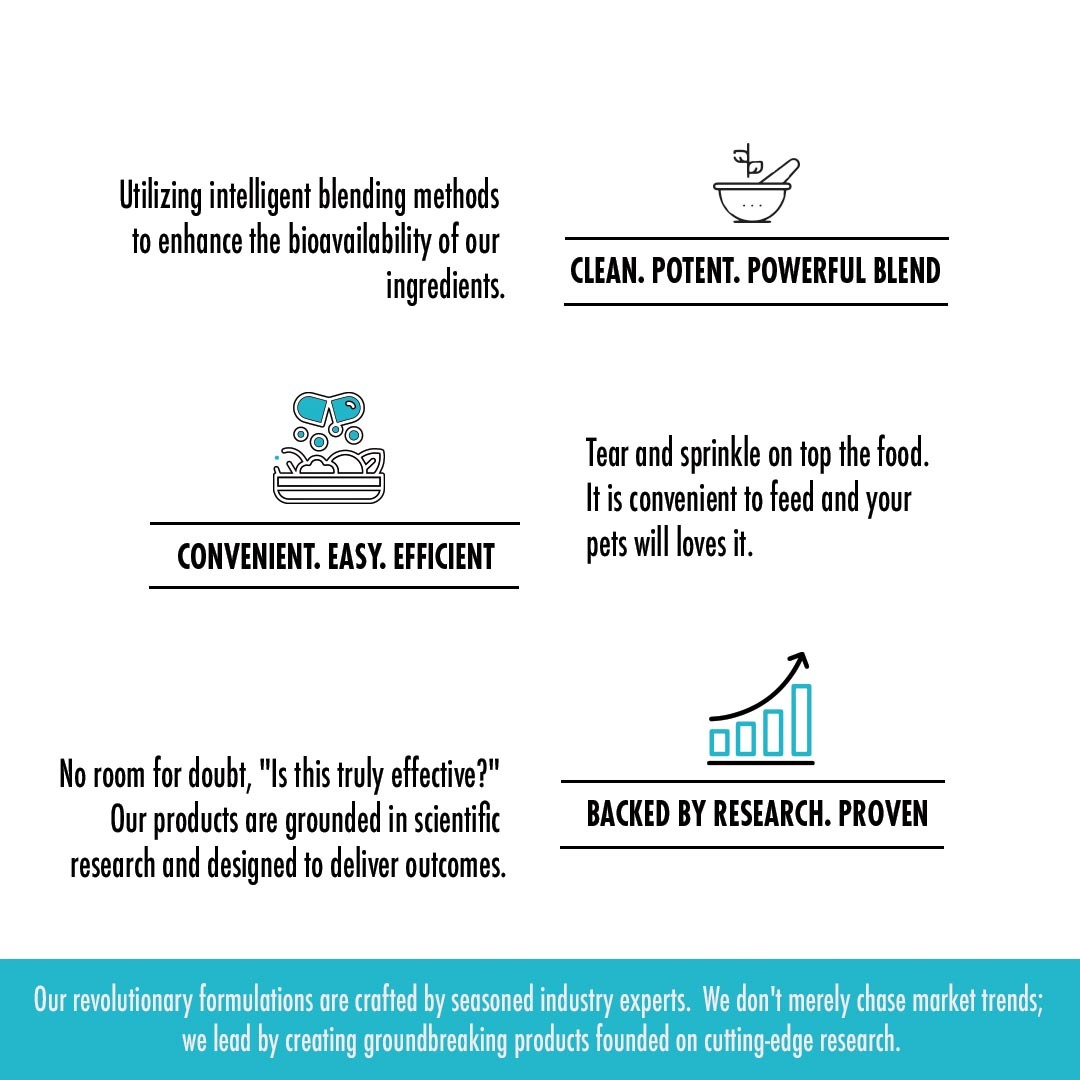 𝐈𝐧𝐭𝐫𝐨𝐝𝐮𝐜𝐢𝐧𝐠 𝐭𝐡𝐞 𝐔𝐥𝐭𝐢𝐦𝐚𝐭𝐞 𝐒𝐮𝐩𝐩𝐥𝐞𝐦𝐞𝐧𝐭 𝐟𝐨𝐫 𝐒𝐡𝐨𝐰 

Are you a proud owner of a show pet? Do you want your feline / canine companion to shine and impress judges with their lustrous coat, optimal health, and undeniable vitality? Look no further! We are thrilled to present our specialized supplement, meticulously crafted to enhance the beauty and well-being of your prized show pets.
Our revolutionary formula combines a powerful blend of carefully selected ingredients to ensure your feline friend reaches their peak condition. Each component has been chosen for its unique benefits, working synergistically to deliver unparalleled results.
1. Probiotic Powerhouse: Probiotics are the foundation of a healthy digestive system, promoting optimal nutrient absorption and supporting the immune system. Our supplement incorporates a premium probiotic strain specifically tailored for pets, ensuring a balanced gut flora that contributes to overall well-being.
2. Egg Yolk Extraction: Rich in essential nutrients, egg yolk extraction provides a natural source of vitamins, minerals, and proteins. These nutrients are essential for healthy skin, a glossy coat, and strong bones. By incorporating this key ingredient, our supplement nourishes your show pet from the inside out.
3. Collagen Support: Collagen is renowned for its role in promoting skin elasticity and maintaining healthy joints. By including collagen in our formula, we aid in the preservation of your pet's youthful appearance and support their overall mobility.
4. Biotin Boost: Biotin, a member of the B-vitamin family, is widely recognized for its contribution to healthy hair and nail growth. Show pets rely on impeccable grooming, and our supplement provides the extra support needed to achieve a luxurious, show-stopping coat.
5. Alpha Lipoic Acid: This potent antioxidant plays a crucial role in maintaining cellular health. It helps neutralize harmful free radicals, protecting your pet's cells from oxidative stress and supporting overall well-being.
6. Goat Milk Goodness: Goat milk is nature's nutrient-rich elixir, packed with essential vitamins, minerals, and easily digestible proteins. It provides a wholesome source of nourishment, ensuring your show pets receives the well-rounded nutrition they deserve.
7. Multi Vitamins & Minerals: Our supplement contains a meticulously balanced blend of essential vitamins and minerals tailored specifically for show pets. This comprehensive mix helps meet their unique dietary requirements, supporting optimal health and performance.
Give your show pet the competitive edge they deserve with our specially formulated supplement. Witness the transformation as their coat becomes shinier, their skin healthier, and their overall appearance more impressive than ever before.
Remember, show pets demand the very best, and our supplement rises to the challenge. Backed by scientific research and crafted with utmost care, it is the ultimate choice for discerning show pet owners like yourself.
Invest in your pet's success today and join the ranks of satisfied customers who have witnessed the remarkable effects of our supplement. Unlock the true potential of your show cat and let them shine brighter than ever before!
Disclaimer: Please read this disclaimer carefully before using our supplement product. The information provided here is intended for general informational purposes only and should not be considered a substitute for professional medical advice, diagnosis or treatment. It is not intended to diagnose, treat, cure or prevent any disease. 
Individual results may vary, and the effectiveness of the supplement can depend on various factors, including age, health conditions, lifestyle and diet. Before starting any new supplement, it is advisable to consult with a qualified healthcare professional or your primary healthcare provider.
The supplement has been manufactured following industry standards and quality control measures to ensure safety and efficacy. However, if your pets experience any adverse reactions or unexpected effects after using the product, discontinue use immediately and seel medical attention if necessary. We do not endorse any claims made by customer testimonials aor reviews. The experiences shared are personal opinions and may not represent typical results for every pets. 
By using our supplement product, you acknowledge that you have read and understodd this disclaimer, and you agree to use the product responsibly and at your own risk. 
If you have any question or concerns about our supplement or its usage, please reach us at our customer team or direct contact us at hello@petsterritoryrealrawproject.com