Become an exclusive member with us.
Top Up store credit RM5888 and get
EXTRA FREE CREDIT OF RM1766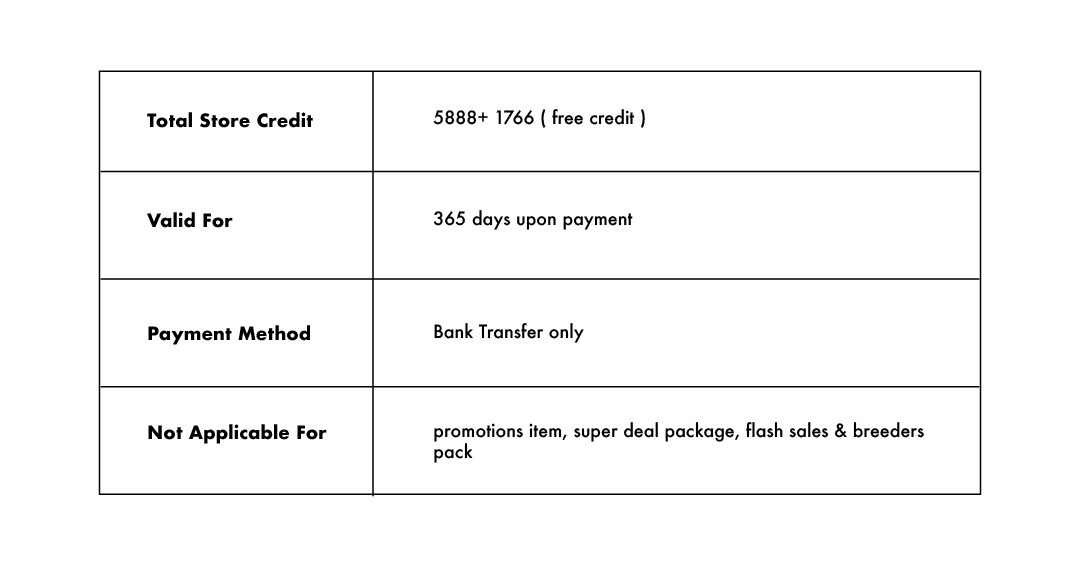 Payment code or Store Credit wallet will be issued via email / facebook messengers / Whatsapp in 1-3 days. Please do not enclosed any details or password to third party. 

Please ensure the email address given is VALID.
Terms & Conditions:
- Not applicable for Breeders Pack, Super Deal Package or any Promotions ongoing.
- Any inquiry please direct contact or Facebook Team for quick response.
For credit card payment, we will deduct 80 store credit for credit card processing charges. Which mean we only credit RM7574 into the store credit.